Conference Schedule Soft Release
SCHED is Open!
You can get a preliminary look at our SCASL 2018 schedule now at scasl18.sched.com. Go to the website on your mobile device and add it to your homescreen to have easy access to the schedule during conference. See event descriptions and add sessions to your personal schedule. During conference, use it to check in to the sessions to create your transcript that can be used for your recertification credit!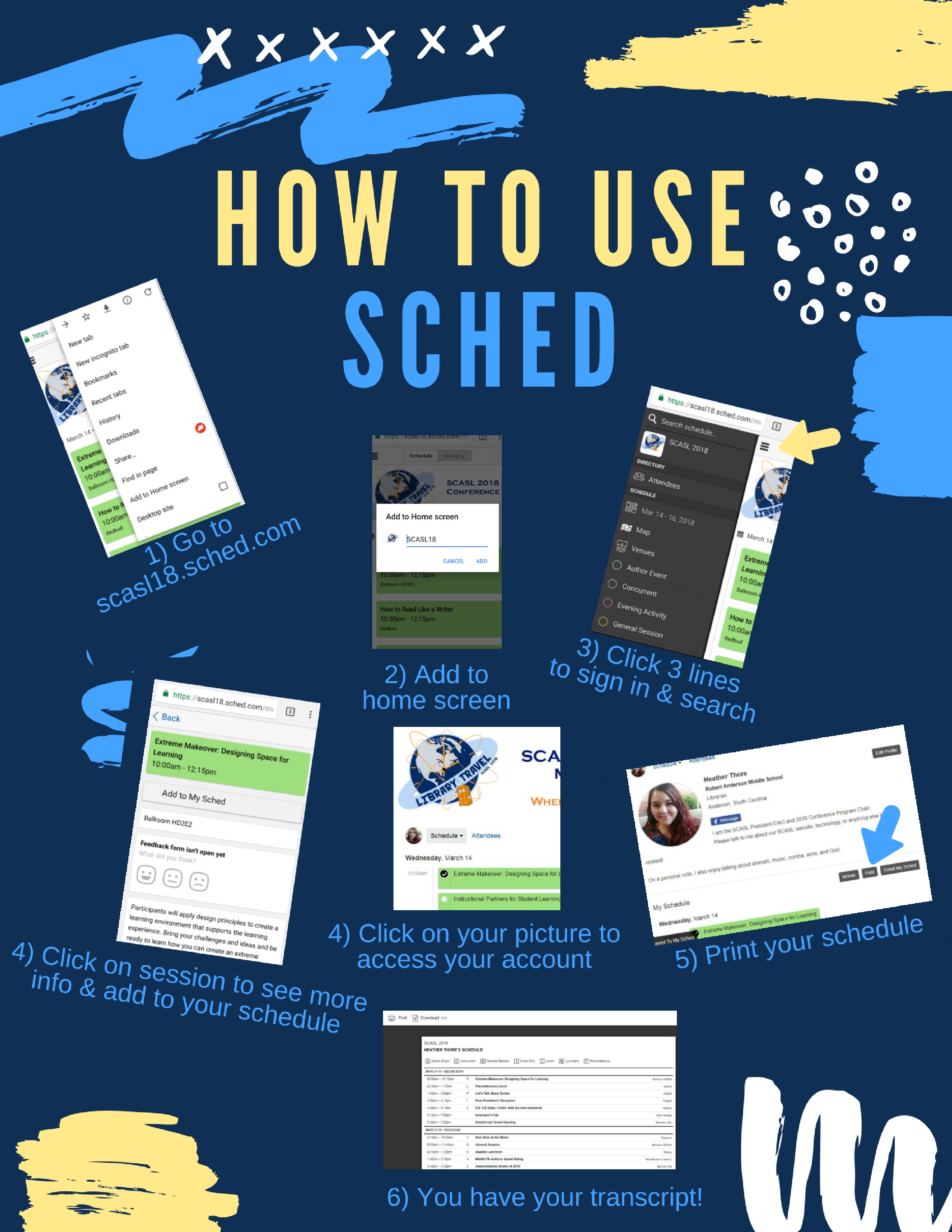 *Minor revisions and corrections are still being made by Program Chair, Heather Thore and IT Chair, Julianne Kaye as of February 25, 2018.
Share this post: